They had COVID-19 once. Then, they got it again.
Posted on January 30, 2022
For the past two Christmases, Ana Siqueira has received the same unwanted gift: COVID-19. And so has her husband.
The one-two punch they experienced underscores the coronavirus's staying power and ability to crack through the body's defenses.
The first time Siqueira got the virus, one of her sons was isolating with COVID at home, and Siqueira hadn't been vaccinated.
But the second time, Siqueira, 57, a children's book author and Spanish teacher from Palm Harbor, Fla., had checked all the boxes. She wore a mask in public, practiced social distancing and was vaccinated and boosted, but thinks she caught COVID anyway during a family trip to see her daughter in Seattle. Most of the family got swept up with infections, she said.
Although statistically rare, virus reinfections have been rising recently, leading some states to track them separately. Infectious-disease experts say getting COVID more than once will lose its novelty for Americans. Time and the virus are both working against people's defenses, they said.
Immunity developed from a previous infection fades over time. As the coronavirus pandemic enters its third year, many people who once had natural immunity have lost it. Protection provided by vaccines also wanes, and even before that happens, infections are possible among vaccinated and boosted individuals.
The coronavirus, meanwhile, is mutating to more infectious forms such as the delta variant and, more recently, the highly transmissible omicron variant.
For Siqueira, her first bout included nausea, a low fever for a week and anxiety. "I also felt weak and fainted twice … I felt very sleepy and tired for almost a month," she said.
The second time: nausea and nasal congestion. "I didn't even think I had COVID," Siqueira said. "My nausea lingered for about two weeks."
An unvaccinated man in Texas with underlying health conditions previously diagnosed with COVID-19 was the first omicron-related death identified in the United States. The Centers for Disease Control and Prevention in an August study found that "being unvaccinated was associated with 2.34 times the odds of reinfection compared with being fully vaccinated," using data from Kentucky for May and June 2021 — and that was before the delta or omicron variants had taken hold.
In a separate study from December, the CDC investigated 43 of the earliest omicron variant cases in the United States and found that six, or 14%, involved reinfections. The CDC defines a reinfection as when someone tests positive for the coronavirus again more than three months after a previous positive test. States including Louisiana, Minnesota, Oklahoma and Washington have begun to publish reinfection statistics after seeing large spikes in their populations last year.
Washington state officials reported 4,404 reinfection cases from September to Dec. 26, of which 60% involved unvaccinated patients.
Health officials say these numbers probably underrepresent the true total for reinfections, because people with the coronavirus may be asymptomatic or may not be tested.
"COVID-19 reinfections do occur but are rarely identified. People with a reported reinfection make up 1.7% of all reported cases of COVID-19," the Washington state health department says. "This is likely lower than the actual number of reinfections, but we do not have sufficient information to estimate the actual amount at this time."
Among the factors that can predict whether someone might be reinfected: the time since being vaccinated and changes to the virus.
"You put the two together, and you have more and more reinfections," said Frank Esper, a pediatric infectious-disease specialist at the Cleveland Clinic.
"As it stands right now, people who have had the infection or people who have received the vaccination do show substantial protection against hospitalization or repeat infection," Esper said. "However, it doesn't last forever. It goes down over time, and it goes down quicker if a new variant or new strain shows up, which is completely different from the other strains, which is what omicron is."
Oklahoma reported 148 reinfections in January 2021, a monthly total that grew to 1,213 in September. Louisiana reports more than 47,000 reinfections out of more than 1 million cases since the start of the pandemic.
At a White House briefing Friday, Anthony Fauci, chief medical adviser to President Joe Biden on the coronavirus, said that most reinfections involve a different variant and that it is "extremely unlikely" to get the same strain more than once.
"There are reinfections, but it is unlikely that, if you mount a good immune response, at least over a period of several months, it is extremely unlikely that you will be reinfected with the same variant," said Fauci, the director of the National Institute of Allergy and Infectious Diseases. "We've seen infections, but those are mostly in people who have been infected with alpha who then wind up getting infected with beta or reinfected with omicron."
By Salvador Rizzo, The Washington Post
SEE ALSO:
More Mental Health Articles
Sexual Bias Articles
Race Relations Articles
How Drugs and Alcohol Affect the Brain and Body
WA. Counselor Directory: find a therapist near you
How helpful is this web page to you?
(and how can we can improve this page for you?)
not helpful
very helpful
Other Articles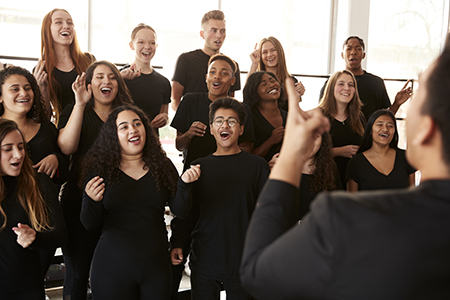 [Webmaster note: the following article has been edited focusing on the virus information it contains.] SEATTLE — With dish soap, brushes and plastic water jugs in hand, Carole Rae Woodmansee'... read more