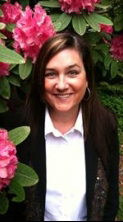 Family Professional of the Year Award
Congratulations to Martha Wakenshaw, LMHC
Posted on October 10, 2018
Counseling Washington joins with the Washington State Bar Association to congratulate Martha Wakenshaw on her prestigious Family Professional of the Year award. The announcement was made at WSBA's summer Family Section Midyear Conference, held in July 2018.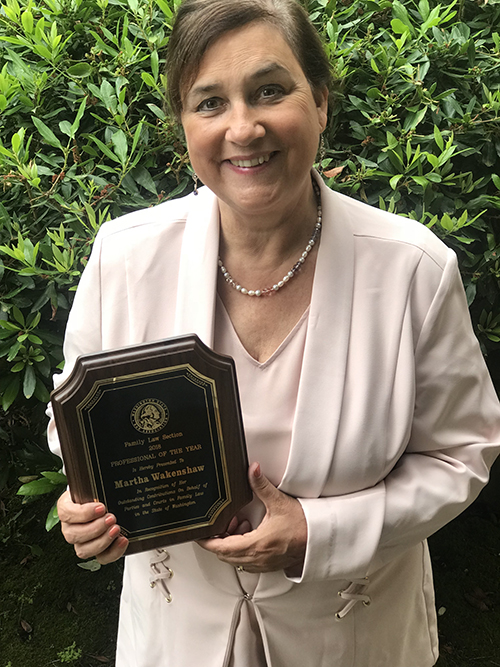 Mental health intersects with the legal system in multiple areas. One of the most stressful and demanding is in family courts where Martha has devoted 20 years of service as therapist and consultant. Martha has special training in family court issues and helping families through the turbulent times of separation and divorce. She has worked as a Guardian ad Litem and Parenting Evaluator in custody cases for over sixteen years. She is known for her listening ear and compassionate heart. "I thoroughly enjoy my work and keep current in the fields of psychology and family law through continuing education", stated Wakenshaw.
Following the award ceremony, Martha presented her video based seminar "Clients at the Crossroads: Where Psychology Meets Law".
A graduate of Seattle University, she has been a Counseling Washington member for many years. Our heartfelt congratulations to Martha Wakenshaw, LMHC.
If you would like to learn more about Martha Wakenshaw, LMHC - click here to view her complete profile.
How helpful is this web page to you?
not helpful
very helpful