Where are our Washington State Counselors of Color?
Where are Counseling Washington's black, brown, yellow Washington Licensed Counselors/Therapists--Seattle, Tacoma, Yakima, Spokane?
Posted on July 20, 2020
Please let me explain. I am Floyd Else, the owner, and webmaster of Counseling Washington (www.counselingwashington.com). Looking around the listed counselors, why are our minority race, multicultural, licensed counselors not showing up on web searches
Until this week, we have not had the programing in our database to help those counselors "self-identify" and come up with our web searches. We have changed our programming. Now that problem should soon resolve itself. What follows is my explanation and apology for this oversight.
Back at the beginning, when I started my website, I had already obtained my Master's Degree in Counselor Education, with designated emphasis on alcohol and drug counseling. I had worked for a year in an outpatient treatment program. Then I qualified for a job with the King County Health Department as a chemical dependency counselor at Cedar Hills Addiction Treatment Center (CHAT), located south of Issaquah. At CHAT, there was a nice mix of white, black, brown, and Native American counselors.
I was a counselor in the long-term treatment program for late-stage alcoholics and addicts. My clients had "had hit bottom," lost everything and were eligible for public assistance. The State reimbursed the King County Health Department for the cost of patients' drug and alcohol treatment.
Medicaid resources available let me refer patients out during treatment, to obtain essential medical or dental work--limited to extractions and dentures. There was time for detailed discharge planning for patients completing the program. I made some referrals to community work-training programs and all patients to three additional months of outpatient treatment. Patients in recovery who stayed "clean and sober" and continued in outpatient treatment, received a small monthly public-assistance stipend for room rent in "clean and sober housing." Most often, I was able to discharge patients to outpatient treatment and sober housing after four months.
A new patient was assigned to me every time I discharged a patient. Over the next 13 years, I worked with addicts and alcoholics of every color, racial, ethnic, sexual orientation, nationality found in King County, WA. State guidelines limited our groups to 12 patients. All our treatment caseloads were gender-specific: male counselors had only male patients; female counselors had only female patients.
For one five-year period, I had a dual-diagnoses caseload-- Alcoholics/addicts with an additional Mental Health diagnosis often stabilized on psych meds. Medications were followed every two weeks with on-site visits with a psychiatrist on contract to the facility.
Looking for outside interests, I joined the Seattle Counselors Association (SCA) and went to their monthly meetings. I also took two adult education classes—the first to learn HTML coding; the second was in web publishing software. All I need for my website. I felt that some information should be online and available to the public, so I began writing and publishing content.
At the time, counselors in private practice had no marketing outlet except to be advertised in the Yellow Pages of the Telephone Directory listed under "counselors," "social workers," or "marriage and family therapists." (How times have changed. I'm not sure they are still publishing telephone directories.)
My original website domain name was "Counseling Seattle" (counselingseattle.com). I offered to list the private-practices of my fellow SCA members on my new site without charge. Counselors emailed their information to me, and I cut and pasted it into the web-pages and published them to the internet to be viewed by the public looking for counseling. Over time this became a real chore, hours weekday evenings and, often taking 12 hours working on the site on my "free time" Saturdays.
After several years, there was a minor policy disagreement, and SCA decided to build their own SCA website under their control. At that point, I told my existing listed counselors that, for the first time, if they wanted to keep their listing on my site, it would cost them--I believe, starting at $5.00 a year.
Over the years that followed, I have gradually needed to increase the fee partially recovering costs of programming and automating the site. The initial programming completed (About 2010), and counselors could log into their accounts, enter their information, log out, and their listings would be published to the web almost instantly. I also contracted with a web maintenance specialist, Lisa, who is currently my general manager.
After eight years, I had my Saturdays free for other activities.
The number of counselors on the site had grown to include counselors from all around Puget Sound; North to Everett, Shoreline, Woodinville, Mukilteo, Marysville, Bellingham, South to Tacoma, Federal Way, Gig Harbor, and Olympia, West to Bainbridge Island, and Bremerton, and Vancouver, Southeast to Renton, Kent and Auburn, and East to Bellevue, Issaquah, Fall City, Yakima, and Spokane Valley.
Very early, the site began to receive backlinks to the site's "Counseling related Acronyms and Abbreviations Dictionary." These were web links from university library websites in England and Spain. The lack of public awareness of the range of the internet motivated me to change the name of my site from Counseling Seattle to Counseling Washington (counselingwashington.com) and focus on helping counselors state-wide. With ubiquitous cell phones, laptops, and notebooks, connected to Wi-Fi, people now expect to be able to reach around the world with their web searches.
How are Counselors of Color a part of my Story?
As a webmaster, I was not concerned about race, ethnicity, or national origin. To me, counseling was counseling, and the color or ethnicity of a counselor was something I didn't feel was significant.
The racial issue first entered my consciousness when my younger brother graduated from Yale Divinity School. With his wife, he moved to Mississippi in 1964, to spend two years as a civil rights worker. It was the same summer that white mobs killed three civil rights workers in Mississippi and threw their dismembered bodies into a swamp. He told stories of being followed by police cars when he had black passengers in his car or getting a ticket "for making a left turn with a black person in the car."
I thought he was crazy and feared for his safety. But he was busy providing history and government classes to local African-Americans to help them prepare to face white registrars and successfully register to vote. But every week, because of the corrupt system, every applicant who took the test was unsuccessful. In his two years, not even one black man succeeded in becoming a registered voter! After two years, my brother and his wife moved to Omaha, Nebraska, where he continued to live and work in the black community there.
And later that year, the Federal Voting Rights Act of 1965 was signed into law by President Lyndon B. Johnson. Federal Registrars were sent to the South to overcome legal barriers at the state and local levels that prevented African Americans from exercising their right to vote. Their right guaranteed under the 15th Amendment to the U.S. Constitution. The Voting Rights Act is considered one of the most far-reaching pieces of civil rights legislation in U.S. history.
"Voting Rights Act of 1965—read this to understand a little of what was happening in the USA!"
So again, from where does the issue of Counselors of Color come?
As regards Counseling Washington, I think I have been "color blind." Our website account information had only asked for name, sex, degree, graduation date, license number, specialty information, etc. It never occurred to me to ask anyone to self-identify as to their racial identity, ethnic group, or national origin. It seemed possible that identifying a counselor as an Israeli or Arab counselor might result in harassment.
I reconsidered the issue of police brutality toward black people after the "Black Lives Matter," exploded in the news. I suddenly thought, "Where are my black, brown, and yellow counselors? When I did a browser search, I could find them on other sites--Why were they not listing their practices with Counseling Washington?"
It never occurred to me visitors to Counseling Washington might wish to know the ethnic or racial identity of our counselors, even care about such things. OKAY, MAYBE I WAS JUST STUPID! (I know I was now, you don't need to write to me to agree.)
I could understand the importance of counselor education, licensure, areas of experience, and specialty. But I was not thinking of the black or brown men or women visiting my site, seeking a counselor of the same race, minority group, or ethnicity. Visitors expecting such counselors to be more understanding and emphatic about the life experiences and the racial biases the visitor experienced in their daily lives.
----------------------------------------------------------------
Note: "In the United States, persons of color account for only "19.2 percent of all psychiatrists; 5.1 percent of psychologists, 17.5 percent of social workers, 10.3 percent of counselors, and 7.8 percent of marriage and family therapists" (SAMHSA, 2013, p. 8)
----------------------------------------------------------------
I also had not considered that my counselors of color might wish to self-identify by ethnic background or race. It might help clients find an understanding, sympathetic, ear.
Now aware of the needs of both minority site visitors and counselors, Counseling Washington added additional programming to update our database counselor information. Now counselors can choose to self-identify their race or gender identity as they open an account.
Counselors of Color Are Welcome Here.
In case it isn't clear, our nondiscrimination statement appears here and on our mission statement and our "create a listing page." The Counseling Washington Counselor Directory is ethnically and racially inclusive. It welcomes licensed counselors, therapists, social workers, and psychologists regardless of color, race, national origin or ancestry, religion or creed, sex, marital status, sexual orientation, gender identity, or physical disability. List your their private practice in our directory--the better to reflect and serve the broad ethnic and racial composition of Washington State residents. List your practice here."
"If you came to this page to find counselors of a particular race, ethnic background, or "mixed individuals, and are still looking" "Please visit our Advanced Search Feature - go down to Ethnicity Focus and click on Select One. We don't yet have a counselor for every category, but there is a place for counselors to self-identify when they start an account with Counseling Washington."
At the time of this writing, June 2020, Counseling Washington (https://www.counselingwashington.com/) has over 27 thousand verified pages, about 5,305 organic-search visitors per month 7,101,604 backlinks--other sites linking to us. So, we are a good place for your listing to be.
Reader, if you know a licensed counselor from a minority race or culture please give them a call for us. Tell them Counseling Washington is inviting them to join us—to better serve the diverse residents of Washington State.
(They don't need to abandon any site where they currently listed. But only to know that we would like to help counselors of color find the additional clients their business needs to flourish.)

By Floyd Else, MA, LMHC (ret.), NCC, MAC
Webmaster: Counseling Washington
Note: Counseling Washington (counselingwashington.com) is privately owned, and not affiliated to any State, County or City government entity.

o-------------------------o

P.S.: I recently read a related editorial in the Seattle Times, by J. Andrew Rodriguez, former director of the Washington State Commission on Hispanic Affairs. The edited list of comments below represent the personal message I get from it:
"...How is it that white Americans' detachment from racism is functionally not an endorsement of racism?
"...racism eludes eradication precisely because it benefits people denying it's a problem, ignoring it...If you don't see a problem, there's nothing to solve, right? That blindness is white privilege, and it gets people of color killed. It destroys lives and shatters dreams. If you want to build connections with communities of color, reach out and engage directly with people. Multiracial, cross-cultural engagements and civic projects can build and sustain mutually respectful relationships and create pathways of trust. It's up to us to join fearlessly and compassionately to repair and rejoice in the vital social and multicultural fabric of our cities and communities. We need to act now. The fragility of our republic must fuel our haste."
More: https://www.seattletimes.com/opinion/it-shouldnt-take-a-national-crisis-to-inspire-transformative-change/
After reading these words, I was afraid my blindness had made me detached and a part of the problem, and I now resolve to be part of the solution. (With your help.)

By Floyd Else, MA, LMHC (ret.)
Webmaster

SEE ALSO:
Additional Race Relations Articles
Mental Health Articles
How Drugs and Alcohol Affect the Brain and Body
How helpful is this web page to you?
not helpful
very helpful
Other Articles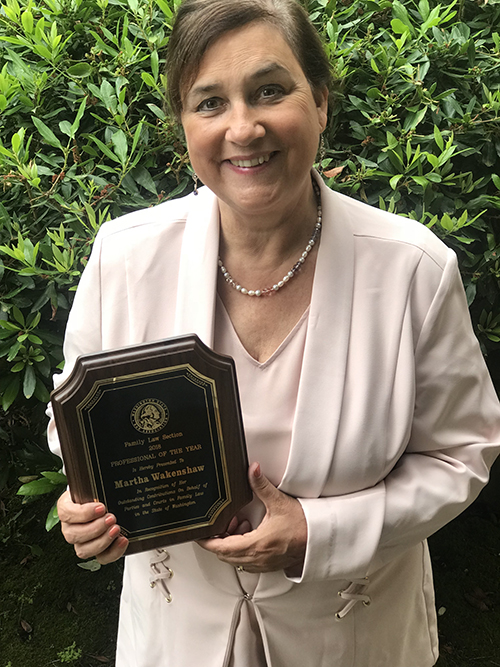 Right before the pandemic hit and hit hard closing down businesses and causing families to quarantine with the Governor's Stay-at-Home orders, I sat with a client I'll call Jake in my Bainbridge... read more