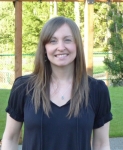 Send Me an Email
Visit our Website
Location
12515 Meridian Ave E, 203
Puyallup, WA
(253) 266-0538
Ref: 1286
Practice Overview:
In my practice I work with adolescents, adults, couples and families. I specialize in working with teens, young adults and couples struggling with a variety of issues, including, but not limited to, a range of mood disorders (i.e. anxiety, depression, Bipolar Disorder, OCD, PTSD), self harm, self esteem, communication issues, ADHD, stress and anger management. Although I use an eclectic therapeutic approach based on the needs of my client's, I specialize in using Cognitive Behavior Therapy Skills including Rational Emotive Behavior Therapy. I also incorporate Family System's Theory and Mindfulness Techniques when necessary and appropriate.
Supervisory Approach:
With regards to my clinical supervision work, I believe it one of the most exciting things I get to do in my career. To be part of the professional growth of new clinicians is both humbling and inspiring. I see it as an honor and a great responsibility to take on the task of teaching and modeling future therapists. Besides focusing on the implementation of therapeutic skills, I also make sure we cover topics such as crisis management, transference, ethical and legal matters, boundaries, controlling immediate personal issues, necessary documentations, and never forgetting self care and managing burn-out on, all on an on-going basis.
Call or email Freda Carda for more information. (253) 266-0538
Niche Specialty
My Qualifications:
Years in Practice: 15 Years
School: Washington State University
Year Graduated: 2001
License No. and State: LH0009897 WA

Years Counseling:
15
Currently Supervising:
0 Licensed Associates
Supervisory Training:
15 CEU's Supervisory Training
1 CEU's Advanced Supervisory Training