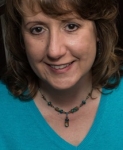 Send Me an Email
Visit our Website
Location
Timi B. Fair, Psychotherapy
5306 Ballard Ave NW, Suite 322
Seattle, WA
(206) 706-2839
Ref: 1567
Practice Overview:
I am in private practice and I work with men and women who face challenges with anxiety, depression, grief, substance abuse, mood disorders, self-esteem, traumatic experiences, and life transitions. Much of my work is with women who have had violence perpetrated against them and adults who suffered abuse or neglect in their childhood that is causing barriers to living as fully as they would like. I have been working with substance abuse and family members of substance abusers for 15+ years, both in community mental health and private practice. I am a part-time faculty member in the Chemical Dependency program at Seattle Central College. I participate in a therapist consult group. Some approaches I favor are Cognitive Therapy, CBT, Psychoanalytical, Reality Therapy, and group therapy.
Supervisory Approach:
As your supervisor, my goal is to help you feel more confident in your work with your clients. I do this by collaborating with you and giving you encouragement and understanding when you bring your concerns about your practice and work with clients. Together, we will ensure that you are practicing in an ethical manner. We will cover your licensure plan, necessary paperwork, ethics, crisis plans, client issues, your self-care, how to handle common counselor pitfalls, risk management, boundary setting, and anything else that you feel is relevant to your being an effective and ethical licensed counselor.
Call or email Timi Fair for more information. (206) 706-2839
Niche Specialty
My Qualifications:
Years in Practice: 4 Years
School: Northern Arizona University
Year Graduated: 2010
License No. and State: LH60372344 WA

Years Counseling:
4
Currently Supervising:
0 Licensed Associates
Supervision Fee:
Hourly $100
Group Hourly $55
Supervisory Training:
14 CEU's Supervisory Training
3 CEU's Advanced Supervisory Training