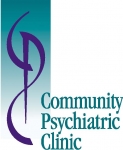 Crisis Worker, After-hours Response Team - On-call
Job/Position Opening
Send Email
Visit our Website
Ref: 1722
Company:
Community Psychiatric Clinic
Location:
11000 Lake City Way Seattle, WA Washington
Position/Job Description:
Community Psychiatric Clinic is continuously growing! Come and join our dynamic, hardworking, passionate and caring team of professionals. We are committed to help members of our community to improve and transform their lives, and be able to realize their hopes and dreams. We have some excellent and exciting career opportunities available. CPC is seeking a Crisis Worker, After-hours Response Team - On-call who will work alongside our multidisciplinary team which delivers high quality, evidence informed, and community-based behavioral healthcare services to our clients. This position will work on call with our Afterhours Response Team. Join the unique team providing standby crisis outreach and intervention services to CPC enrolled clients after regular work hours. Participate as a member of the crisis team providing crisis assessment, outreach and intervention to CPC enrolled consumers experiencing acute mental health problems. Implement crisis treatment plans to address consumers' emergent issues and emergent case management needs. Provide outreach/assistance, when required, to hospital emergency rooms and police. Pay includes an hourly rate for on-call, standby duty, and additional compensation for both telephone intervention and portal-to-portal outreach intervention.
Qualification Requirements:
Job Requirements Bachelor's degree in a social science field Two years of supervised experience in the mental health field Knowledge and skills in crisis assessment, intervention and stabilization. Skills in management of volatile and potentially dangerous situations; Knowledge of the acute care system Mature judgment, good communication skills, and the ability to work as a team member. Any job offer will be contingent upon the results of an updated background investigation. Benefits: Paid Seattle Sick & Safe Time + Employee Assistance Program.
To Apply:
Web Site:
Call or email us for more information. (206) 0-