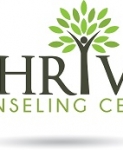 Licensed Mental Health Counselor/Therapist To Join Expanding Group Practice
Job/Position Opening
Send Email
Visit our Website
Ref: 1819
Company:
Location:
402 S. 333rd St Federal Way, WA 98003
Position/Job Description:
Licensed Mental Health Therapist (LMHC, LMFT, LICSW or Psychologist) To Join Expanding Group Practice in Federal Way, WA
Thrive Counseling Center in Federal Way, WA, is looking for a passionate and exceptional therapist to join our team. This position allows you to focus your time on counseling. We provide complete administrative, marketing, insurance, and billing support.

What we offer:

Immediate referrals and ability to grow your practice to whatever size you prefer
Fully functioning office environment
Full administrative, insurance, and billing support
Clinical Consultation and monthly meetings
EMR system and use of our 100% HIPAA compliant practice technologies that can be accessed from anywhere (phone, voicemail, scheduling, EMR, new client paperwork, email)
Vacation coverage

Compensation:

$40-$90 an hour. This is an independent contractor position for 15-35 hours depending on the caseload you desire. Compensation based on billable hours and associated rates that will be discussed in more detail upon contracting. Typical compensation rates dependent on experience and caseload size.

For questions, or to send resume, please contact: dbloom@thrivecounselingfederalway.com.
Qualification Requirements:
What you offer:
Active License in Washington State (LMFT, LMHC, LICSW, PsyD/PhD).
Comfort providing evidence-based theory driven therapy with a strong sense of effective case conceptualization
You are a team player but also work well independently
Training and experience working with trauma focused modalities and/or experience working with couples
To Apply:
Web Site:
Call or email us for more information. (206) 567-7267