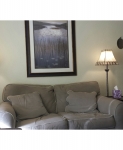 Send Email
Visit our Website
Location
316 Main Street Suite: Suite B2
Edmonds, WA
98020
(206) 841-0137
Ref: 2115
Office Description:
Edmonds office sublet in sweet downtown location four blocks up from ferry with lovely view of Puget Sound and Olympic sunsets! Available all day Fridays, Saturdays, and Sundays for $150 each day.
Availability:
Available all day Mondays, Fridays, and Saturdays.
Contact:
Edan Zebooloon
316 Main Street Suite: Suite B2
Edmonds, WA
98020
(206) 841-0137
Call or email Edan Zebooloon for more information. (206) 841-0137 .