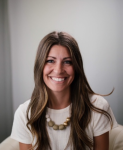 Hiring Clinician for Boutique Group Practice
Job/Position Opening
Send Email
Visit our Website
Ref: 2267
Company:
Location:
909 3rd St S Kirkland , WA 98033
Position/Job Description:
Looking for great clinicians to join our team!
We are looking for a Mental Health Counselor or Psychologist to join our group practice! Must have an active and current Washington State License (or Associates license) and would enjoy working in an established boutique group practice in the Houghton Neighborhood of Kirkland, WA.
Clinician will be a contracted therapist, attend team meetings, annual Christmas party, collaboration with other clinicians, and self-motivation to take initiative in personal case-load. This job would be perfect for a clinician who wants to focus on seeing clients and not managing all the aspects of a business.
Qualification Requirements:
We are looking for someone with a LMHC, LMHCA, PsyD, PhD, or MFT license.
To Apply:
Web Site:
Call or email us for more information. (206) 659-5665