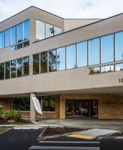 Send Email
Visit our Website
Location
15600 Redmond Way Suite: 303
Redmond, WA
98052
(425) 681-5330
Ref: 2316
Office Description:
Available offices for rent in Downtown Redmond. Full time or part time - 170 sq ft & 125 sq ft - 24x7 Access · Large rooms to practice social distancing with your clients- Fully Furnished · High Speed Internet - Business Address · Potential for referrals - Great Location. We're less than 10 minutes away from both 520 and 405 and any Microsoft campus; great access from anywhere on the Eastside, including Bellevue, Kirkland, Issaquah, and Woodinville. The Sammamish River Trail is just outside our doors, with easy access to Marymoor Park. Walking distance to Starbucks, Trader Joes and restaurants.Our offices are design to work well for therapists, counselors or any holistic practitioner. They are warm and inviting. Each has comfy furniture, a couch and a chair, which allows for flexibility in meeting with individuals, couples, families, or groups. There is a comfortable waiting area for your clients or their families. Free internet access, parking, janitorial, and utilities are all included in the rental price. The suite has a kitchenette equipped with a coffee maker, a microwave, a small refrigerator; a laser printer/copy machine as well as a shredder that are available for use. Monthly council/consult meetings are also available.
Availability:
The monthly rent is starting $1,100 for all 7 days, or 1 day/week at $220/month. Please call Spomenka at 425-681-5330 to get more information and to schedule a visit.
Contact:
Spomenka Vitman
15600 Redmond Way Suite: 303
Redmond, WA
98052
(425) 681-5330
Call or email Spomenka Vitman for more information. (425) 681-5330 .