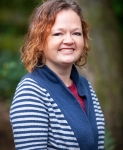 Send Me an Email
Visit our Website
Location
Sonya Svoboda, PLLC
Virtual Office
Seattle, WA
(206) 312-4963
Ref: 2361
I provide online counseling sessions using Simple Practice.
Practice Overview:
I hold a Masters of Social Work from the University of Washington (2010) and received my LICSW in 2014. My journey into trauma work started off with working with trafficking surviviors in Mumbai, India. It was a formative experience and I still carry that with me today to remember why I am here and to remember that each survival story is unique. I entered into the UW Social Work program knowing that I wanted to be in trauma work and have been priveleged to journey along that path with many refugees from around the world. As much I enjoy being a trauma therapist, I find it even more of a privilege to work along others to help them build their confidence as a healer and trauma worker.
Please refer to my website for my rates. www.sonyasvoboda.com
Supervisory Approach:
I find the role of a supervisor to be life-giving. I enjoy creating a space where people can thrive, develop their skills and grow as a clinician, and also provide care for you as you care for others. I have 10 years of experience in working in community mental health, specifically with refugees adults and adolescents and human trafficking survivors. Through my work, I have learned the importance of contextualization, seeking to understand the individual within the context of their culture and developing treatment plans that honor and respect an individual. That work has informed my approach as a supervisor in that I help guide supervisees to understand how their own orientation may or may not affect their client approach.
Call or email Sonya Svoboda for more information. (206) 312-4963
Video Platforms I utilize:
Niche Specialty
My Qualifications:
Years in Practice: 10 Years
School: University of Washington
Year Graduated: 2010
License No. and State: LW60457930 WA

Years Counseling:
10
Currently Supervising:
7 Licensed Associates
Supervision Fee:
Hourly $70
Group Hourly $50
Supervisory Training:
15 CEU's Supervisory Training
2 CEU's Advanced Supervisory Training