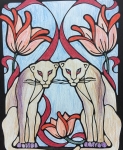 Send Email
Visit our Website
Location
18 W Mercer ST, #Suite #360 Seattle, WA
98119
(206) 283-9767
Ref: 2393
Group Description:
Arguing or bickering and hating it? Feeling frustrated, disappointed or hopeless about discussing what you think and feel, especially when things get tense or there is disagreement or conflict? What if you could feel more clear about what you want and communicate it more calmly and effectively? Would you like to feel more confident about expressing how you feel and getting more of what you really want while having positive relationships?
***This is a 6 week on-line course with option of weekly virtual group coaching via Zoom and indiv
Dates/Times Offered:
Tuesdays
Every 6 weeks in 2020
4:00-5:00 PM
Facilitator Qualifications:
Sharon Sanborn has been a Licensed Mental Health Counselor, Relationship Coach, Life Coach, Hypnotherapist and Art and Photo Therapist in private practice in Seattle and globally since 2005. She has been in the counseling, coaching and education fields for over 35 years specializing in self-mastery of our feelings, thoughts and behaviors, relationships, communication, sexuality and gender. She specializes in freedom from anxiety and negative thinking.
Fees
Screening fee is charged to participants: $0
Participation fee charged per meeting: $$25
Contact:
Email Sharon Sanborn
(206) 283-9767
Visit Website
Call or email Sharon Sanborn for more information. (206) 283-9767