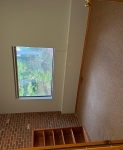 Send Email
Location
7500 Old Military Rd NE Suite: suite 101
Bremerton, WA
98311
(360) 613-4120
Ext: 1
Ref: 2614
Office Description:
Small, thriving, well-established mental health practice of independent providers (neuropsychologist and psychologists) seeking MSW, master's level therapist, psychologist, psychiatric nurse practitioner and/or psychiatrist to join practice which includes office space, shared space, billing, and support. Willing to help with practice development in our underserved community.
Availability:
Rental space is flexible: Days, evenings, weekdays or weekends. Flexible rent options to help build your practice (you may start by renting one day a week). More than one office is available; pictures reflect one of the rented offices and one of the vacant offices. Space can be furnished or unfurnished.
Contact:
Jimi James
7500 Old Military Rd NE Suite: suite 101
Bremerton, WA
98311
(360) 613-4120 Ext: 1
Call or email Jimi James for more information. (360) 613-4120 Ext: 1 .