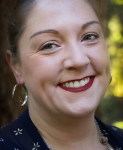 Send Me an Email
Visit our Website
Location
Olympia
Olympia, WA
(360) 890-7874
Ref: 3004
I provide online counseling sessions using Skype, MS Teams.
Practice Overview:
I specialize in substance abuse, trauma, veteran, relationship, self esttem and older adult challenges working through the lenses of Cognitive Behavioral Therapy, Motivational Interviewing and Humanistic approaches. My work experience includes providing individual therapy, group therapy and clinical assessment for adults in community mental health and private clinic settings. I am currently working part time with a telehealth private practice and work full time as a behavioral health consultant. My experience working with supervisees includes those still in graduate school fulfilling education requirements as well as counseling associates pursuing licensure.
Supervisory Approach:
My clients generally express appreciation for my practical, down to earth communication style, collaboration and compassion - this is how I supervise as well. My goal is to help you become the kind of counselor you're seeking to be while also focusing on subjects such as ethics and applying your chosen lens of therapy to real world session scenarios.
Call or email Jeannette Horton for more information. (360) 890-7874
Video Platforms I utilize:
Niche Specialty
My Qualifications:
Years in Practice: 15 Years
School: Argosy University Seattle
Year Graduated: 2011
License No. and State: LH60401133 WA
Additional Credentials:
Geriatric Mental Health Specialist (GMHS)
Years Counseling:
15
Currently Supervising:
0 Licensed Associates
Supervision Fee:
Hourly $100
Group Hourly $50
Supervisory Training:
15 CEU's Supervisory Training
1 CEU's Advanced Supervisory Training