Articles of Interest - Counseling Washington
Addiction Articles
Treatment Programs in Washington State: Sex Offender
The Brain's Response to Steroids
The Brain's Response to Stimulants
The Brain's Response to Methamphetamines
The Brain's Response to Inhalants
The Brain's Response to Hallucinogens
How does Cocaine Affect the Body and the Brain?: Why treatment is usually required.
The Brain's Response to Opiates
(Heroin (smack), morphine, codeine or the synthetic oxycotin)
A Guide for the Addiction Treatment Workforce: "Optimize Your Web Time," is a new publication from the ATTC National Office designed to help substance abuse treatment staff be more effective in locating and using online resources.
Oxycodone - A Two Page Printable Fact Sheet With Pictures
When Your Friend is Using Cocaine. What can you do?
Drunk Driving & DUI's: The Legal and Emotional Consequences of Alcohol Use
Substance Abuse--How To Recognize It.
The Brain's Response to Nicotine --sure it's legal but...
Women and the Contemporary Lung Cancer Epidemic
The NIDA for Teens Web Site: is brought to you by the scientists at the National Institute on Drug Abuse.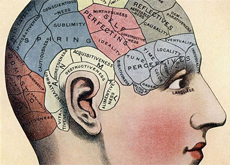 Mental Health Articles
Complex Trauma by Dr. Felicia Mueller
EMDR: One of the two approved treatments for residual trauma and PTSD symptoms
Forensic Psychology in the Courtroom
Is There a Successful PTSD Treatment?
Why Couples Attend Premarital Counseling Education Workshops
ADD Adults and Executive Function In Everyday Life: Symptoms, Diagnosis and Treatment
Childhood ADHD--Attention Deficit Hyperactivity Disorder: From the viewpoint of the naturopathic practitioner.

Other Articles
Risk Assessment Evaluation and Security Risk Management in the Prevention of School Shootings:
Preventing Homicide and Suicide in Our Schools
What Would An Ethical Counselor Do?
Medical Related Articles