Face-to-Face Counselors in Bellevue, WA 98004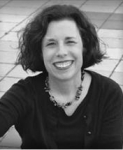 I specialize in working with people in conflict. Life can be stressful and confusing...causing anxiety, depression, irritability, sleeplessness and a host of other symptoms. Through my practice, I support clients to make meaningful...
It is my goal to serve as a resource and a point of intervention for you on a path toward healthy self-efficacy, healthy self-concept and healthy relationships. I am dedicated to providing a safe and supportive...
Online Counselors Available (all WA State licensed)
sponsored listings