Face-to-Face Counselors in Couples Counseling Seattle, WA 98136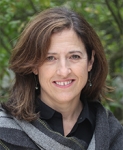 I provide individual, couple and family therapy to address a variety of issues: conflict with friends and teachers, concerns regarding identity and family relationships, grief and loss, anxiety and depression. My goal is to create...
Since 1986 I've been counseling individuals and couples. My style is warm, compassionate, and direct. I help clients through challenging times such as divorce, bereavement, and career change; and support them in healing past...
Online Counselors Available (all WA State licensed)
sponsored listings