No matches, try other Therapists below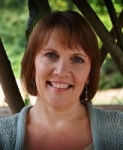 Many of my clients have experienced hurts and betrayal from a loved one. Types of hurts include infidelity, being made to feel crazy, and lack of emotional or physical intimacy. Many times these current day hurts are related to...
My therapeutic approach is psychodynamic and relational, which means I'm interested in helping you safely explore the ways in which your personal history, from early childhood onward, may still be influencing your emotions,...
As a therapist, my mission is to help you improve your over-all well being, enhance your ability to engage in interpersonal relationships, empower you with useful tools, and ultimately explore and address the obstacles that may be...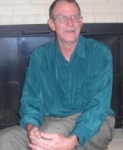 I am a general practitioner with vast experience with depression, anxiety, ADHD (attention deficit hyperactivity disorder), sexual abuse and emotional trauma recovery. I also work extensively with pain and habit control. I specialize...
I help Women and Teen Girls, who feel alone, rejected, and unworthy of love, recover their self-esteem and self-worth. My support and practical steps will help you gain the confidence you need to stand on your own and love yourself...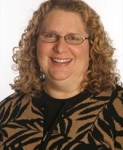 Please contact me by phone as I am unable to regularly check email. I help individual adults tap into natural strengths and abilities to find happiness, peace and contentment. Working with a wide range of issues, including anxiety,...
Are you, or someone you love, struggling with a pornography or sexual addiction? Do you feel overwhelmed with shame, fear, and/or guilt and unsure whom to trust or where to get help? If you are facing the hurt and pain of coming...
Credentials include: LICSW, ACSW, OSW-C. She earned her Masters at UCLA and attended Emory University to receive Advanced Training in Minority Issues. She holds an advanced Certification in Oncology. Karen is currently one...
I help individuals and couples working through depression, anxiety, PTSD, substance abuse, relationship issues, life transition, and personal growth. I also embrace the Holistic approach to health which is to attempt to heal the whole...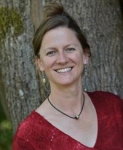 I enjoy a diverse practice, in particular as it relates to working with clients of all ages. Issues may include depression, anxiety, grief and loss, relationship issues, spiritual questions, or significant life transitions, among others....
Stumbling blocks to our conscious intentions are often what bring us to psychotherapy. These stumbling blocks can be used as doorways to a connection with our own unconscious Psyche/Soma (Greek for Mind, Spirit, and Soul/Body)....
With over 20 years experience as a marriage and family therapist working with individuals, couples, and families, I invite you to work together with me to create solutions for whatever challenges you may be facing. While we can't...