Local Codependency Counselors in Queen Anne Hill Neighborhood, WA

Ask about telephone and video counseling sessions. Connect online now.
Specialties: Relationship Issues, Anxiety and Panic Disorders, Codependency, Couples Counseling, Depression, Family Conflict, Grief & Loss, LGBT, Life Changes, Self-Esteem, Womens Issues
I will help you to have more meaningful relationships in life, utilize your talents and abilities more fully, maintain a more truthful and accurate self-esteem, have more satisfying sexual and intimate relationships, understand yourself and others...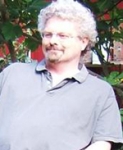 Specialties: Mens Issues, Aspergers Syndrome, Codependency, Couples Counseling, Depression, Domestic Abuse, Grief & Loss, Mens Issues, Relationship Issues, Self-Esteem, Trauma & PTSD
I work with adults, couples, parents with children,and adolescents, and families. I am not a specialized child therapist. I am trained both in Family Therapy, and in the form of psychodynamic therapy developed by Alexander Lowen, called Bio-energetics....
Online Only Counselors (all WA State licensed)
sponsored listings
As a BetterHelp affiliate, we may receive compensation from BetterHelp if you purchase products or services through the links provided below.