Local Kaiser Permanente Counselors in Renton, WA 98057

Ask about telephone and video counseling sessions. Connect online now.
Specialties: Depression, Anxiety and Panic Disorders, Couples Counseling, Relationship Issues
I provide individual therapy and couples therapy for adults who want help with depression, anxiety, learning healthier communication techniques, how to apply the five love languages and how to access emotions. Typically, I meet with my clients...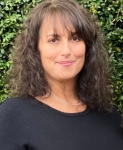 Specialties: Depression, ADD/ADHD, Anxiety and Panic Disorders, Chronic Pain, Grief & Loss, LGBT, Oppositional Defiance, Relationship Issues, Substance Abuse, Trauma & PTSD
From my earliest memories, my parents have always shared that I had a deep concern for others' well-being and a genuine desire to contribute to their happiness. They recall how our home became a sanctuary for many of my friends, a safe haven where...
Online Only Counselors (all WA State licensed)
sponsored listings
As a BetterHelp affiliate, we may receive compensation from BetterHelp if you purchase products or services through the links provided below.