Local Premera BlueCross Counselors in Lake City Neighborhood, WA

Ask about telephone and video counseling sessions. Connect online now.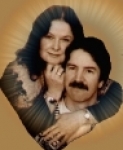 Specialties: Couples Counseling, Anxiety and Panic Disorders, Depression, EMDR, Grief & Loss, Life Changes, Marriage Counseling, Relationship Issues, Self-Esteem, Trauma & PTSD
How can I better manage my busy life? How can I feel better? Why do I keep repeating self-defeating behaviors? How can I have a more meaningful life? Why am I depressed (or anxious)? How can I overcome by loneliness? How can I find love? How can...
Online Only Counselors (all WA State licensed)
sponsored listings
As a BetterHelp affiliate, we may receive compensation from BetterHelp if you purchase products or services through the links provided below.