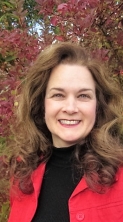 Affairs: Boundaries and Respect?
Posted on January 02, 2017
I've been thinking about affairs lately, seeing how devastating and destructive they are to a marriage and wondering why they happen. I consider myself knowledgeable about some subjects like eating disorders, anxiety, depression and child mental health, but affairs have often been on the periphery of my practice. Lately, that has begun to change.
There seems to be one thing all these people have in common, outside of the fact their spouses cheated on them. It's that there has been a pattern of loose boundaries where firmer ones would have been healthier. It's easy to say a marriage is give and take, sometimes we are stronger or in a better place than our spouse, so we take on more responsibility. Are affairs more likely to happen in marriages where this sliding scale of give and take slides too far to one side and stays there more often?
I'm thinking of a handful of women I have met over this last year. Each had been married at least a decade, some had biological kids and others were step-parents. Some were stay at home parents and others worked outside the home. Something they all had in common was a very flexible backbone. They were taken advantaged by others in their lives, not just their husbands. They were women with generous hearts, woman who gave of themselves to help others in any way they could. They took responsibility for things others could have but didn't. Is it a pattern of enabling?
One kind, beautiful and soft spoken woman told me she had learned the importance of turning the other cheek as a child. It's part of her Christian values. Forgiveness is also up there and has its place, but is she forgiving too easily, too often? When you find yourself having to turn the other cheek repeatedly with the same person then it's a problem. Take it as a sign that it's time to stand straight and have a stronger backbone.
It shows a lack of respect to push and cross people's boundaries, not to mention doing it repeatedly. Maybe those boundaries aren't clear, aren't strong or firm. Maybe they aren't present. If you are someone always willing to go the extra mile for others, who puts themselves last on the list, then you are not showing good self-care or demonstrating good boundaries or a healthy respect for self.
This leads me to wonder about women in particular, as those have been primarily the clients in the office who have been cheated on. Is it time for women to say no more often? To have our kids, our husbands and anyone else who takes our energy to be more accountable? Would women who are not afraid to have and hold their boundaries more likely to gain their husband's respect and less likely to be cheated on? I don't know.
There are some marriages that are in the process of crumbling and the affair is just a piece of the puzzle. It sounds like,"Oh, well. We haven't been close in years." It's not easy to keep connected, to continue to enjoy each other's company and spend quality time together. Of course it becomes more difficult when we become parents, but there are new challenges with social media and cell phone addictions now as well. How often is it that when you are speaking to your spouse that a cell phone rings and one or the other of you drop your conversation to attend to it? It can be these little things that begin to wear away at the bonds of mutual love and respect, especially if it's a daily occurrence.
There are no easy answers and certainly one size does not fit all. I do think it's important to take a close look at our boundaries and our level of self-respect. Are we setting ourselves up to be hurt by not attending to ourselves?
SEE ALSO:
More Mental Health Articles
Sexual Bias Articles
Race Relations Articles
How Drugs and Alcohol Affect the Brain and Body
WA. Counselor Directory: find a therapist near you
How helpful is this web page to you?
(and how can we can improve this page for you?)
not helpful
very helpful
Other Articles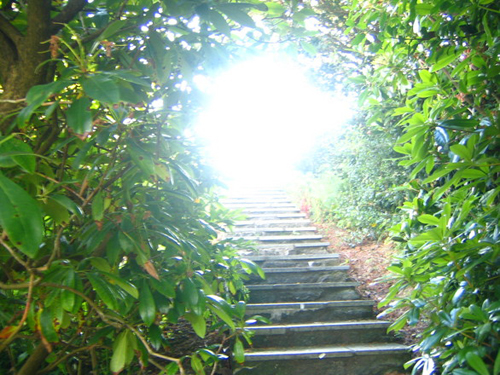 ADD Adults and Executive Function In Everyday Life: Symptoms, Diagnosis and Treatment Research on Adult ADD [Adult Attention Deficit Disorder] is increasingly stressing "impai... read more