Additional Resources/Information
Legal
Non Compete
When a Counselor/Therapist Leaves an Agency After Signing a Non-Compete Agreement
Privileged Communication Between the Licensed Counselor and the Client
TRICARE Rules: Licensed Mental Health Counselors in Private Practice
There are Restrictions on the term, "Private Practice Counseling."
How does the WAC define sexual misconduct by health care professionals?
Ethics
Ethical Counselors vs. the Unethical Counselors
This page is a collection of web links to discussions of ethical and unethical behavior of counselors, some based on complaints by clients or their family members. (As reported by Google.com search.)

Misleading Professional Credentials: Unethical and Unprofessional Counselors?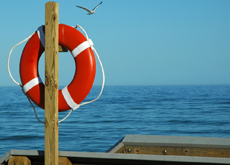 Private Practice Tips
Niche Specialty: Why creating a niche will help your business grow!
Items worth Counselor's attention: Unexpected but True Facts