Checked by reality, some QAnon supporters seek a way out
Guide to QAnon addiction recovery
Posted on February 03, 2021
PROVIDENCE, R.I. (AP) — Ceally Smith spent a year down the rabbit hole of QAnon, devoting more and more time to researching and discussing the conspiracy theory online. Eventually it consumed her, and she wanted out.
She broke up with the boyfriend who recruited her into the movement, took six months off social media, and turned to therapy and yoga.
"I was like: I can't live this way. I'm a single mom, working, going to school and doing the best for my children," said Smith, 32, of Kansas City, Missouri. "I personally didn't have the bandwidth to do this and show up for my children. Even if it was all true, I just couldn't do it anymore."
More than a week after Donald Trump departed the White House, shattering their hopes that he would expose the worldwide cabal, some QAnon adherents have concocted ever more elaborate stories to keep their faith alive. But others like Smith are turning to therapy and online support groups to talk about the damage done when beliefs collide with reality.
The QAnon conspiracy theory emerged on fringe internet message boards in 2017. At root, the movement claims Trump is waging a secret battle against the "deep state" and a sect of powerful devil-worshipping pedophiles who dominate Hollywood, big business, the media and government.
It is named after Q, an anonymous poster who believers claim has top-secret government clearance and whose posts are taken as predictions about "the plan" and the coming "storm" and "great awakening" in which evil will be defeated.
It's not clear exactly how many people believe some or all of the narrative, but backers of the movement were vocal in their support for Trump and helped fuel the insurrectionists who overran the U.S. Capitol this month. QAnon is also growing in popularity overseas.
Former believers interviewed by The Associated Press liken the process of leaving QAnon to kicking a drug addiction. QAnon, they say, offers simple explanations for a complicated world and creates an online community that provides escape and even friendship.
Smith's then-boyfriend introduced her to QAnon. It was all he could talk about, she said. At first she was skeptical, but she became convinced after the death of financier Jeffrey Epstein while in federal custody facing pedophilia charges. Officials debunked theories that he was murdered, but to Smith and other QAnon supporters, his suicide while facing child sex charges was too much to accept.
Soon, Smith was spending more time on fringe websites and on social media, reading and posting about the conspiracy theory. She said she fell for QAnon content that presented no evidence, no counter arguments, and yet was all too convincing.
"We as a society need to start teaching our kids to ask: Where is this information coming from? Can I trust it?" she said. "Anyone can cut and paste anything."
After a year, Smith wanted out, suffocated by dark prophesies that were taking up more and more of her time, leaving her terrified.
Her then-boyfriend saw her decision to move on from QAnon as a betrayal. She said she no longer believes in the theory, and wanted to share her story in the hopes it would help others.
"I was one of those people too," she said of QAnon and its grip. "I came out on the other end because I wanted to feel better."
Another ex-believer, Jitarth Jadeja, now moderates a Reddit forum called QAnon Casualties to help others like him, as well as the relatives of people still consumed by the theory. Membership has doubled in recent weeks to more than 119,000 members. Three new moderators had to be added just to keep up.
"They are our friends and family," said Jadeja, of Sydney, Australia. "It's not about who is right or who is wrong. I'm here to preach empathy, for the normal people, the good people who got brainwashed by this death cult."
His advice to those fleeing QAnon? Get off social media, take deep breaths, and pour that energy and internet time into local volunteering.
Michael Frink is a Mississippi computer engineer who helps administer a QAnon recovery channel on the social media platform Telegram. He said that while mocking the group has never been more popular online, it will only further alienate people.
Frink said he never believed in the QAnon theory but sympathizes with those who did.
"I think after the inauguration a lot of them realized they've been taken for a ride," he said. "These are human beings. If you have a loved one who is in it, make sure they know they are loved."
QAnon supporters will respond in different ways as reality undermines their beliefs, according to Ziv Cohen, a forensic psychiatrist and expert on extremist beliefs at Weill Cornell Medical College of Cornell University.
Those who only dabbled in the conspiracy theory may shrug and move on, Cohen said. At the other extreme, more militant believers may migrate to radical anti-government groups and plot potentially violent crimes. Indeed, some QAnon believers have already done so.
In the middle, he said, are those who looked to QAnon "to help them make sense of the world, to help them feel a sense of control." These people may revise QAnon's elastic narrative to fit reality, rather than face up to being hoodwinked.
"This isn't about critical thinking, of having a hypothesis and using facts to support it," Cohen said of QAnon believers. "They have a need for these beliefs, and if you take that away, because the storm did not happen, they could just move the goal posts."
Some now say Trump's loss was always part of the plan, or that he secretly remains president, or even that Joe Biden's inauguration was created using special effects or body doubles. They insist that Trump will prevail, and powerful figures in politics, business and the media will be tried and possibly executed on live television, according to recent social media posts.
"Everyone will be arrested soon. Confirmed information," read a post viewed 130,000 times this week on a popular QAnon channel on Telegram. "From the very beginning I said it would happen."
But a different tone is emerging in the spaces created for those who have heard enough.
"Hi my name is Joe," one man wrote on a Q recovery channel in Telegram. "And I'm a recovering QAnoner."
DAVID KLEPPER, dklepper@ap.org
Mayor's embrace of QAnon roils the politics of Sequim, Washington
Sequim, a small town known for its summer lavender festival and its above-average ration of sunshine for the Pacific Northwest, is now drawing darker national attention as home to a mayor who has promoted irrational conspiracy theories.
William Armacost was selected mayor by the Sequim City Council a year ago. Last summer, in a "Coffee with the Mayor" chat broadcast on local radio he declared QAnon a "truth movement" and encouraged listeners to watch on YouTube a specific QAnon conspiracy video.
The video, subsequently taken down by YouTube but still available on the internet, is anti-Semitic, anti-intellectual and histrionic. It promises a "war of biblical proportions" to rid the world of an evil global conspiracy run by an elite class riddled with pedophiles — a cabal that is presented as the cause of everything bad in the world including crime, war, homelessness and poverty.
It tries to convince viewers with more baseless charges that every U.S. president since Ronald Reagan has been a "deep state criminal" and that a secret group of good guys in the military is about to save the world with Donald Trump as their great leader.
That last bit may be out of date now.
Interviewed by CNN Thursday, Armacost refused to pass judgment on these conspiracy theories. Instead, he denied he had ever explicitly "endorsed or said I was a QAnon supporter" and said he had simply encouraged people "to seek truth."
Shenna Younger, who helped found a citizens group to promote good governance in Sequim, said its 500 active members are very concerned about Armacost's "QAnon ideologies."
"This is not indicative of who we are. It's a small minority," Younger said. "This spotlight is damaging our tourism and our businesses."
Judging that a recall of the mayor would be costly, her group is focused on the November election and aims to replace three City Council members aligned with Armacost.
Armacost could not be reached Saturday. He didn't answer his cell phone and its voice mailbox was full.
Recruited in a conservative push
Armacost has never been chosen in a contested election by the people of Sequim.
He was helped into public office with the support of a Clallam County organization run by two prominent local Republican activists that promotes "conservative/populist" candidates.
He was appointed to the City Council in 2019, held that seat in an uncontested election, then was appointed mayor by a vote of the city council — which currently is mostly appointed, not elected.
The city, on the north coast of the Olympic Peninsula, has just over 7,000 residents.
In November's presidential election, the city voted 56% for Joe Biden and 41% for Trump. However, the surrounding rural community is overwhelmingly Republican. Last summer, signs supporting Republican Loren Culp for governor predominated in the area.
Matthew Randazzo, who lived in Sequim for six years until 2012 and was then the chair of the county Democratic Party — he still has property there and retains connections in the town — described the outlying community as "a robust, outspoken conservative population that is trying to drag the city government in its direction."
He said the organization that helped get Armacost into office has been recruiting candidates for nonpartisan bodies that don't get much attention.
"They've exploited this lack of attention and the result is an extremist and apparently unhinged city council majority" in its support of Armacost, said Randazzo.
He said Armacost has been very open, even flamboyant, about his QAnon beliefs, flaunting them on social media posts.
"But I don't think he's alone," said Randazzo. "He's the tip of an iceberg, of a radicalized conservative base all across the country."
Resisting pandemic restrictions
Armacost runs a salon & spa business in Sequim and is also a representative of Juice Plus+, a multi-level marketing scheme that sells vitamin supplements.
Juice Plus+ was formally cautioned by the Federal Trade Commission in June for false advertising claims that its products could prevent COVID-19 infection and make its representatives rich.
Armacost shares the resistance of many on the right to government advice on COVID protections.
In August he traveled to the annual motorcycle rally in Sturgis, South Dakota, which drew more than 450,000 people and the Centers for Disease Control and Prevention identified it as triggering chains of transmission to other states.
On his return to Sequim, which has a high percentage of older retirees, Armacost declined to self-quarantine.
"It is not required of me either by science, regulation, experience or custom," he explained in a letter to the Sequim Gazette.
Last week, political strife in the town reached a pivot point when the mayor moved behind closed doors to oust longtime city manager Charlie Bush.
With an impressive resume of city management positions, Bush was recruited from Issaquah to manage Sequim more than six years ago.
When a furor broke out after Armacost's QAnon remarks on the radio broadcast last August, Bush issued a statement with the mayor saying it was inappropriate to have made those remarks in the course of conducting city business.
"Any responses to questions reflecting the personal opinion of the Mayor do not reflect policy positions of the Sequim City Council," Bush stated in that release.
In that statement, Armacost did not disavow his comments, but committed in the future to keep his "personal life separate from my professional life."
Bush declined to comment Saturday.
The political heat in Sequim rose over the past year when an opioid treatment clinic being built by the Jamestown S'Klallam Tribe deeply divided the community's liberals and conservatives.
Bush's granting of permission for that clinic seems to have been the final impetus for the mayor and his City Council allies to oust the manager.
On Monday, after a closed-door executive session, the council passed a motion to request his resignation, in what the local Peninsula Daily News described as "what promises to be an expensive" leave-taking.
A local petition to retain Bush as city manager had collected more than 1,500 signatures by Saturday.
Armacost's extreme political beliefs have sharpened what was for a long time a typical rural/urban divide between conservatives and liberals and now reflects the deeper tensions that have riven the entire United States since the election.
Five days after an angry mob of Trump supporters — prominently including QAnon believers — violently blasted past police lines this month to ransack the U.S. Capitol, one local Sequim resident who gave his name as Josh asked Armacost at a Zoom City Council meeting to publicly renounce QAnon.
"I don't like to be represented by terrorists," Josh declared.
Armacost ignored the plea for a public denunciation.
Seattle Times staff
SEE ALSO:
More How Drugs and Alcohol Affect the Brain and Body
Sexual Bias Articles
Race Relations Articles
Mental Health Articles
WA. Counselor Directory: find a therapist near you
How helpful is this web page to you?
(and how can we can improve this page for you?)
not helpful
very helpful
Other Articles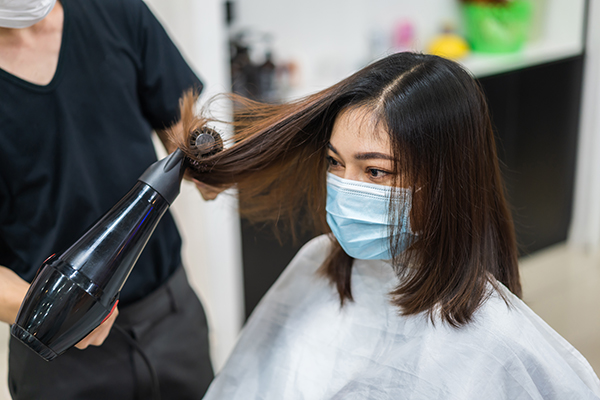 "My body, my choice!" A refrain from the abortion-rights movement is now the battle cry of those insisting there's a right against wearing masks or being vaccinated during a pandemic.... read more