What Seattle-area cops say about the future of policing
Posted on July 15, 2020
The Future of Policing: As protesters across the country demand sweeping changes to law enforcement, The Seattle Times begins an examination of what that future could look like and the hurdles ahead. Today, police discuss what, in their view, needs to be fixed.
John Hayes was conflicted.
It was 1982, and he had recently finished graduate school, earning a master's degree in social work, when Seattle's police chief stopped him after church one Sunday to ask him to join the force.
The offer promised public service work.
But Hayes, who is Black, had been stopped by police multiple times before and questioned over the years about robberies, drug deals and other crimes he never committed.
"I was nervous," Hayes said, "because of the different experiences I had with the police."
He became an officer anyway, overcoming his own uncertainty about law enforcement, eventually rising to the rank of Seattle Police Department captain and serving in leadership positions in state and national Black police associations.
Nearly four decades later, however, widespread uncertainty in the U.S. lingers for so many others, a reality underscored by the massive protests decrying the killings by police of Black men and women, including George Floyd in Minneapolis. Officers are being confronted, almost daily, by protesters and some local leaders to defund law enforcement departments, abolish them altogether or enact other sweeping public safety reforms.
Interviews with about a dozen current and former police officers in Washington suggest some in law enforcement are open to another round of change, especially for reforms already underway, such as improving crisis intervention and the use of body cameras, while others resist criticism or calls for more change. All, however, reject calls to defund the police.
For Hayes, former chairman of the National Black Police Association and former president of the Black Law Enforcement Association of Washington, the killing of Floyd, who died after a Minneapolis officer knelt on his neck for nearly eight minutes, followed by public outpouring of grief and the fallout for police, have all been deeply painful, he said.
"How that officer has impacted every department in the nation — their efforts and my efforts have been wiped out," said Hayes. "We have to start again."

Like other officers, Hayes opposes deep cuts in police funding, but said money could be redirected within departments to increase outreach and hire more social service and mental health professionals.
Painful period
In interviews with the former and current officers, there was consensus that the outcry on the streets over Floyd's killing is justified, even as they rejected protesters' central defunding message.
If anything, they say they need more of the costly training, body cameras and other resources that have been required by court-mandated reforms in Seattle and other cities that have aimed to curb excessive force and de-escalate standoffs and other encounters with the public.
However, concerns around longstanding problems persist, perhaps most of all questions around bias in policing after years of federal oversight, training and rewriting of policies.
Seattle Times, June 25, 2020
SEE ALSO:
More Race Relations Articles
Sexual Bias Articles
Mental Health Articles
How Drugs and Alcohol Affect the Brain and Body
WA. Counselor Directory: find a therapist near you
How helpful is this web page to you?
(and how can we can improve this page for you?)
not helpful
very helpful
Other Articles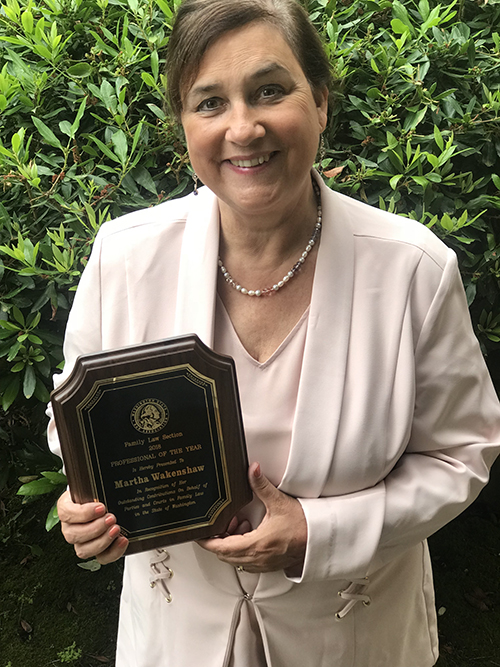 Right before the pandemic hit and hit hard closing down businesses and causing families to quarantine with the Governor's Stay-at-Home orders, I sat with a client I'll call Jake in my Bainbridge... read more