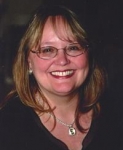 Send Me an Email
Visit our Website
Location
Patty Swanson, M.A.
6922 22nd ST W, Suite #C
Tacoma, WA
(253) 582-1502
Ref: 1415
I provide online counseling sessions using Doxy.me. Telephone sessions also available.
Practice Overview:
Although my practice includes individual adults, families and children, I specialize in Emotionally Focused Couples Therapy (EFT) and have been a Washington State Approved Supervisor since the early 2000's. I am a state approved/qualified supervisor for both LMHC-A and LMFT-A. We will meet (free first meeting) to discuss your goals and how I can best support them as you seek licensure. I presently supervise three, and two of those are in a group, which you can join, bringing your cost down significantly. I began my career in community mental health with adults and elders and some time with dual disorders, then preschool mental health consulting/family therapy.
Supervisory Approach:
This is much more than case consultation. I am preparing you to be a quality therapist. We discuss practice details, therapeutic relationship, ethics, court testimony, duty to warn and CPS referrals. I am very invested in helping you grow as a clinician and will recommend reading and trainings to your benefit. I am your mentor, advisor, consultant, and teacher in the supervisory role. My supervisees bring their own wisdom to supervision to the benefit of both or all of us (if in a group), as well as a willingness to learn. This is a respectful and collaborative relationship.
Call or email Patricia (Patty) Swanson for more information. (253) 582-1502
Video Platforms I utilize:
Niche Specialty
My Qualifications:
Years in Practice: 26 Years
School: Chapman University
Year Graduated: 1995
License No. and State: LH00005073, LF0001206 WA
Additional Credentials:
National Certified Counselor (NCC)
EFT Therapist, CISM Therapist
Years Counseling:
26
Currently Supervising:
3 Licensed Associates
Supervision Fee:
Supervisory Training:
30+ CEU's Supervisory Training
30+ CEU's Advanced Supervisory Training