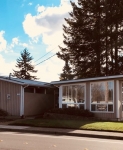 Send Email
Visit our Website
Location
1720 Grove Street
Marysville, WA
98270
(206) 939-7081
Ref: 1857
Office Description:
OHANA Counseling Center is open for business and has a couple of offices available for mental health counselors. We are a group of independent therapists located in Marysville, a quickly developing and underserved area. The name Ohana, which translates to family in the Hawaiian language, represents the interconnectedness and community approach we seek to cultivate for both our clients and those who serve them. Three out of the four therapists practicing at Ohana are currently full, so there is potential for in-house referrals. We currently have one office available full time (5+) days and a few others available 1-3 days a week. We have a kitchen & private staff bathroom. www.ohanacounselingcenter.com
Availability:
We have part time and full time offices available.
Contact:
Tracey Grady
1720 Grove Street
Marysville, WA
98270
(206) 939-7081
Call or email Tracey Grady for more information. (206) 939-7081 .