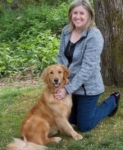 Send Me an Email
Visit our Website
Location
Karen M. Buckley, LLC
2608 Pacific AVE SE, Suite #C
Olympia, WA
(360) 556-0201
Ref: 2586
I provide online counseling sessions using Doxy.me, Webex.
Practice Overview:
Credentials also include: ACSW, OSW-C. It's an exciting time for encouragement and growth as one earns their LICSW to practice independently, as well as to pursue further professional ambitions. Karen's supportive and comfortable atmosphere promote a wonderful area to gain professional expertise. Some people pursue supervision soon after graduation others, may wait years. It doesn't matter where you are at in the process, Karen supports people wherever they are at.
Supervisory Approach:
Karen supports people wherever they are at. We are all at different points in our professional training. People purse their LICSW at different times. Some people start soon after graduation, others may work for years before starting the process. Everyone has different training, skills & expertise. Karen is able to meet you where you are at & provide you with the tools you need to advance.
Call or email Karen Buckley for more information. (360) 556-0201
Video Platforms I utilize:
Niche Specialty
My Qualifications:
Years in Practice: 25 Years
School: UCLA
Year Graduated: 1996
License No. and State: LW00005091 WA

Years Counseling:
25
Currently Supervising:
20 Licensed Associates
Supervisory Training:
30+ CEU's Supervisory Training
30+ CEU's Advanced Supervisory Training