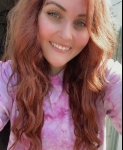 Send Me an Email
Visit our Website
Location
PNWellness Counseling
3800 Bridgeport Way West , Suite A #491
University Place, WA
(253) 357-0157
Ref: 2806
I provide online counseling sessions using , Google Meets .
Practice Overview:
I am an LMHC, Certified Clinical Trauma Professional, and a WA State Approved Supervisor. I am currently open to supervise associate level providers working towards their licensure. I currently work for my solo private practice providing trauma/complex trauma treatment for adolescents and adults. My primary practice modalities are TF-CBT and EMDR with a heavy emphasis on somatic experiences, behaviorist and attachment theory. Aside from being a solo practice owner, I have a background in group practice management, clinical compliance and review, insurance medical necessity criteria, and community mental health systems.
My supervision rates are 140/hr and I offer both individual and dyads. Dyads are 160/90 minutes ($80/supervisee).
Supervisory Approach:
We work in a field that requires us to remain mindful of our experiences, our backgrounds, and beliefs in order to best serve the people that come to us each day. I find that consultation is helpful well beyond licensure and should be used as a safe space to share authentic experiences as we navigate our ever-changing profession. My supervision space is open for discussions and consults regarding laws/ethics, transference/countertransference, psychoeducation, intervention demonstrations, offering alternative perspectives, building confidence in utilizing crisis interventions, and to benefit from eachother's unique professional experience.
Call or email Jennifer Fama for more information. (253) 357-0157
Video Platforms I utilize:
Niche Specialty
My Qualifications:
Years in Practice: 7 Years
School: Capella University
Year Graduated: 2016
License No. and State: LH60887957 WA
Additional Credentials:
National Certified Counselor (NCC)
Years Counseling:
7
Currently Supervising:
4 Licensed Associates
Supervision Fee:
Hourly $140
Group Hourly $80
Supervisory Training:
25 CEU's Supervisory Training
1 CEU's Advanced Supervisory Training