Telehealth advice for Counselors.
Posted on July 24, 2020

Special Notice: Beginning January 1, 2021, health care professionals (excluding physicians) who are offering telemedicine services to patients, are required to complete telemedicine training. See it on the

DOH website

.
1. How does the client get a copy of your client disclosure form and sign one for your records? (as required by RCW 18.225.100)
I now have digital/electronic versions of my forms so all new clients have access to them through a link on my website after we set up our first appointment. Giving them a copy is as simple as them printing out what they've written. The service I use offers the option to print out the completed form for their records or download to save on their computer. I have been using a company called JotForm (https://www.jotform.com/) because they offer their HIPAA compliant service for free to health professionals during the pandemic. I'm not sure the price after this is all over, but I am impressed enough with their service that I may consider using it indefinitely. Other EHR (Electronic Health Record) practice management software services like Simple Practice (simplepractice.com) and Theranest (theranest.com) offer a similar ability, but those are paid services and I'm currently opting to use the free version of this one.
2. What payment method can the client use? How do you process credit card payments?
My clients are doing what they've already done prior to the pandemic which is having their bank send a check to me at my office to pay for our sessions. This is a relatively recent offering (in the last ten years) that banks and credit unions offer to streamline payment services for their members. So far, all banks and credit unions offer a service like this. I personally use this to pay for a few services that don't accept online payments. I use this with payments I make to the State of Washington to avoid credit card fees on their website.
Basically, on the websites of the banks and credit unions, they have bill payment features that allow the consumer to send physical checks to places where they have amounts due, such as their therapist, rent payment, wastewater bill. There is no postage for the consumer and the checks take about five or six days to arrive. I think this has been popular with my clients because most of them don't tend to keep personal checks, which is I think a growing trend, particularly as more and more services offer online payment structures.
I am also signed up through Paypal Merchant to accept credit and debit cards but there is a 3% fee assessed on those transactions. Paypal Merchant is the business account version of Paypal and it works as smoothly, safely, and easily as Paypal. Clients can either pay an invoice I send to them or they can start the transaction by sending payment to my email address. They can do this with any credit card or debit card or bank account.
I know from working with Paypal Merchant that they have verified my status as a health care professional so my clients can also use their FSA (flexible spending accounts.) and HSA (Health Savings Account) cards for payment. There are several other services that work the same way. Examples are Square (https://squareup.com/us/en) and Ivy (https://www.talktoivy.com/ivypay). These services enable therapists to take credit card and debit card payments by inputting the card number (or by swiping the card if in person via a small device that plugs into most smart phones). These services come at a cost of around 3% of the amount transacted. I prefer to avoid these fees by having my clients pay by check, but in a pinch I find it is a nice way to offer convenience to my clients.
3. Some professional sources have reported that 35% of counselors felt online mental health counseling is unethical. How do you see the ethics question?
I would be surprised if anyone currently using online counseling see it as unethical in any way. Many services are HIPAA compliant and will offer a BAA (Business Associate Agreement) with an extra form that both therapist and service corporation sign. This provides reasonable assurance that both client and therapist can rest easy that private health information stays private.
I used to have less than favorable opinions of telehealth and I'm unsure where I gleaned those opinions. My guess is that the professional sources questioning the ethicalities of online counseling are pre-pandemic. A lot has changed in the past few months and I think telehealth is here to stay. My sessions with clients are deep and effective and I find that telehealth might actually be superior to in person sessions due to the added convenience for everyone. No one has to find parking and there's no commute time. My clients get to see me from the safety of their own home or car.
In line with my changing opinion of telehealth, I have seen two articles saying that online counseling is gaining in popularity and will likely survive the pandemic due to the benefits of how easy and effective and convenient it is. I think that is 100% accurate. My intention is to continue offering telehealth when the pandemic is over. If my clients want in person sessions when it is safe to do so I will offer those as well, but I am starting to prefer telehealth.
4. What online mental health counseling platform are you using? Why this one?
I have been using Doxy.me for seeing my clients. I have found it to be easy to use for both me and my clients. I chose this because it is the closest in function to having my clients show up for an in person session. I have a static online address my clients visit and they sign in to my virtual waiting room until it is time for their appointment. At that time I simply click the button to start the session and "let them in" to my virtual treatment room.
5. How much does using the platform cost you?
Doxy.me has different levels of membership for their site. I am using the free version because I have found it is sufficient for my needs and I very rarely have problems. The other levels provide higher quality video feed at a cost, but my concern is those may eat up too much bandwidth and for my needs that level of membership is an unnecessary cost. It is HIPAA compliant at all levels.
6. How much does the online mental health counseling platform cost the client to download?
Doxy is always free for clients. I sound like a commercial for Doxy and maybe that's just because I'm really happy with them so far. There is nothing for my clients to download. All they need is a reliable internet connection and a webcam on their computer. I have several clients who use their smartphones to have our video sessions, too. It's so easy and many of my clients are saying they prefer this to in person sessions.
7. How do you schedule online mental health counseling sessions?
Some people like to use online schedulers that are available at a cost where the client can sign up for their sessions every week or however often they want them. I find that my clients and I prefer to have a set schedule every week so this is unnecessary for my practice. At the end of every session I schedule the next session with that client and I write this down in my physical calendar book.
8. How do you start sessions?
I start sessions by clicking the button that says, "Start call."
9. Do you do your online counseling from home or the office? Why?
I do most of my sessions from my home office because I like the option to not commute for my sessions. Also, when I have a break that is long enough I can put in my load of laundry or grab a quick snack from my refrigerator. My childcare is also closer to my home than to my office so I can arrive to pick my child up just a few minutes earlier than normal which gives me just a little more time with him.
Once a week I do my video sessions from my work office because I need to water my plants and pick up my mail. Also I like being able to look out my window at my peaceful view of Lake Union and Gas Works.
10. How is your client load now, using telehealth, comparing before the COVID-19 virus and the present?
My client load is about what it was before the pandemic. I tended to have a waiting list for available spots pre-virus and I have another one right now. Sometimes new clients get lucky and contact me when a spot is open. During March and April I had a little dip in terms of new client inquiries slowing down, but as of May they started back up to levels consistent with prior to the onset of coronavirus 2019 (SARS-cov-2).
11. If therapists have questions or inquiries related to setting up online mental health counseling or another counseling or therapy question can they contact you or otherwise be mentored by you on this subject?
Yes. I've completed the requirements for supervising other therapists and will find space in my schedule to help mentor those who need this help or those who need or want supervision from someone with my experience and expertise. I would welcome anyone who feels called to work with me. The easiest way to contact me about that is to visit my website at julieholtcounseling.com and after having a look around send me an email.
Julie Holt is a licensed Mental Health Counselor specializing in in helping people with anxiety and problems in relationships operating in Seattle (Eastlake), WA.

Special Notice: Beginning January 1, 2021, health care professionals (excluding physicians) who are offering telemedicine services to patients, are required to complete telemedicine training. See the Washington State Telehealth Implementation Guidebook.
Find an online mental health counselor near me.

SEE ALSO:
More Mental Health Articles
Sexual Bias Articles
Race Relations Articles
How Drugs and Alcohol Affect the Brain and Body
WA. Counselor Directory: find a therapist near you
How helpful is this web page to you?
(and how can we can improve this page for you?)
not helpful
very helpful
Other Articles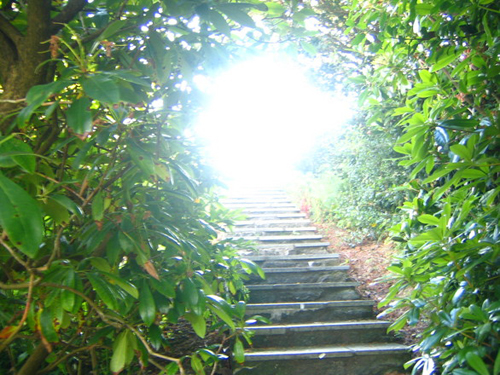 ADD Adults and Executive Function In Everyday Life: Symptoms, Diagnosis and Treatment Research on Adult ADD [Adult Attention Deficit Disorder] is increasingly stressing "impai... read more