Local White Counselors in Washington State

Ask about telephone and video counseling sessions. Connect online now.
Specialties: Couples Counseling, ADD/ADHD, Anxiety and Panic Disorders, Depression, EMDR, Grief & Loss, Life Changes, Marriage Counseling, Relationship Issues, Self-Esteem, Trauma & PTSD
Are you struggling with bumping into the same issues over and over and kinda feel stuck? Whether it's anxiety, depression, work stress, burnout, chronic shame or past trauma....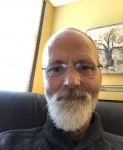 Specialties: Mens Issues, Addiction (all kinds), Alcoholism, Anxiety and Panic Disorders, Codependency, Couples Counseling, Depression, Grief & Loss, Parenting, Relationship Issues, Spirituality
I have a broad experience serving many different issues. My practice seeks to connect to the human level of your experience and to facilitate an open forum for processing it. Here is a partial list of issues I can help with: Relationship Issues: marriage...
Online Only Counselors (all WA State licensed)
sponsored listings
As a BetterHelp affiliate, we may receive compensation from BetterHelp if you purchase products or services through the links provided below.