Local Sexual Addiction Counselors in Washington State

Ask about telephone and video counseling sessions. Connect online now.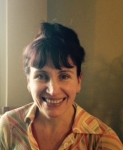 Specialties: Couples Counseling, Anxiety and Panic Disorders, Couples Counseling, Depression, Eating Disorders, Family Conflict, Grief & Loss, Relationship Issues, Self-Esteem, Sexual Addiction, Womens Issues
The Therapy Hour is a time and space, where you get to pay attention to yourself and listen to what matters most to you. You deserve this time and attention! Many different experiences and transitions have brought you to where you now stand. And it...
Specialties: Trauma & PTSD, Addiction (all kinds), Anxiety and Panic Disorders, Depression, EMDR, Grief & Loss, Infidelity, Life Changes, Self-Esteem, Sexual Abuse, Sexual Addiction
If you have been touched by betrayal from a loved one, your whole life perspective has shifted to one of trauma. Your body is hypervigilant searching for the next betrayal to reinforce a trauma network that began with the first betrayal. The more it...
Online Only Counselors (all WA State licensed)
sponsored listings
As a BetterHelp affiliate, we may receive compensation from BetterHelp if you purchase products or services through the links provided below.