Local First Choice Health Counselors in Woodinville, WA 98077

Ask about telephone and video counseling sessions. Connect online now.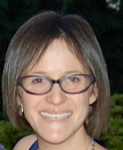 Specialties: Anxiety and Panic Disorders, ADD/ADHD, Depression, Grief & Loss, LGBT, Life Changes, Parenting, Peer Relationships, Self-Esteem, Spirituality, Womens Issues
Beth has extensive experience in working with youth, adolescents, individual adults, couples and families. She has been in practice for 22 years and has completed advanced training in both Emotion Focused Therapy (EFT) and the Enneagram. She often...
Specialties: Depression, Anxiety and Panic Disorders, Grief & Loss, Relationship Issues
If you're struggling to cope with anxiety, depression, relationship issues, grief, or any other emotions I hope to help you navigate these feelings and offer a path forward. At Active Path Mental Health, I practice a short-term model of...
Online Only Counselors (all WA State licensed)
sponsored listings
As a BetterHelp affiliate, we may receive compensation from BetterHelp if you purchase products or services through the links provided below.