Local Kaiser Permanente Counselors in Seattle, WA 98108

Ask about telephone and video counseling sessions. Connect online now.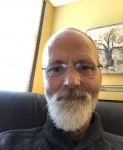 Specialties: Mens Issues, Addiction (all kinds), Alcoholism, Anxiety and Panic Disorders, Codependency, Couples Counseling, Depression, Grief & Loss, Parenting, Relationship Issues, Spirituality
I have a broad experience serving many different issues. My practice seeks to connect to the human level of your experience and to facilitate an open forum for processing it. Here is a partial list of issues I can help with: Relationship Issues: marriage...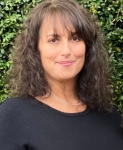 Specialties: Depression, ADD/ADHD, Anxiety and Panic Disorders, Chronic Pain, Grief & Loss, LGBT, Oppositional Defiance, Relationship Issues, Substance Abuse, Trauma & PTSD
From my earliest memories, my parents have always shared that I had a deep concern for others' well-being and a genuine desire to contribute to their happiness. They recall how our home became a sanctuary for many of my friends, a safe haven where...
Online Only Counselors (all WA State licensed)
sponsored listings
As a BetterHelp affiliate, we may receive compensation from BetterHelp if you purchase products or services through the links provided below.