Local Regence BlueShield Counselors in Woodinville, WA

Ask about telephone and video counseling sessions. Connect online now.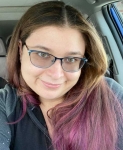 Specialties: ADD/ADHD, ADD/ADHD, Anxiety and Panic Disorders, Depression, Grief & Loss, Life Changes, Relationship Issues, Self-Esteem, Substance Abuse, Trauma & PTSD, Womens Issues
As an LICSW my goal is to support my clients throughout their mental health wellness journey. I created Unraveled Counseling to help support individuals who feel stuck and desire change. I utilize a kind and compassionate approch to partner with adults...
Online Only Counselors (all WA State licensed)
sponsored listings
As a BetterHelp affiliate, we may receive compensation from BetterHelp if you purchase products or services through the links provided below.